CEO's Perspective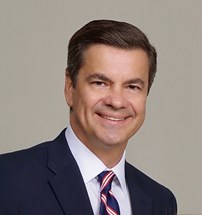 livanios@usenergystream.com
Anthony Livanios
CEO
Anthony Livanios is a business owner and highly experienced international economist. He founded US Energy Stream in 2010 with a mission to bring the highest intelligence to educate and empower business and government leaders. He has over thirty years of experience in leading and negotiating agreements for energy majors, independents, national gas companies, and governments. He successfully executed gas pipeline negotiations, LNG projects, geopolitical risk assessments, and market intelligence. He has created one of the most influential government networks in Washington, DC.

He has a lifelong passion in education and teaching. For more than thirty years as a Visiting Professor and Senior Training Instructor has been teaching international energy markets, energy and national security, and energy transition leadership, to University students, business leaders and government officials.

He has lived and worked in eight cities, four countries, and two continents, while implementing international business and government projects. He has a proven track record in delivering shareholder return.

Today, he is one of the industry's most innovative entrepreneurs and American thought leaders.