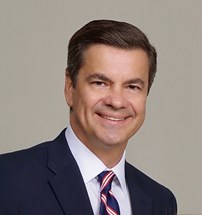 livanios@usenergystream.com
Anthony Livanios
CEO
Anthony Livanios is an international economist and the CEO of U.S. Energy Stream. He founded US Energy Stream in 2011 with a mission to bring the highest intelligence to empower business and government leaders to thrive. He is a business owner who promotes entrepreneurship and industry thought leadership. He has over thirty years of international experience in living and working in four countries and seven cities. He has implemented international projects in fifty countries and has a proven track record in delivering shareholder return. He is one of industry's most networked entrepreneurs.
He advised, negotiated, and achieved agreements on behalf of gas pipeline consortia, LNG companies, and high net worth individuals. He successfully accomplished FIDs on gas pipelines, LNG trading, geopolitical risk assessments, and market intelligence. He is passionate in teaching entrepreneurs, corporate executives, and government leaders sustainable oil and gas investments and the geopolitics of oil and gas. He is teaching American oil and gas business in Houston, Washington, London, and Frankfurt. He has published economic policy and energy geopolitics papers at the Jamestown Foundation, Washington, DC and the French Institute of International Relations (IFRI), Paris, France. 
He was  President of Poseidon Offshore Natural Gas Pipeline in Milan, Italy, Managing Director LNG Trading at M&M Gas in Athens, Greece, and CEO of Energy Stream in Frankfurt, Germany. During the 1990s he founded three firms, American Research, Impact, and Alpha Metrics, to offer innovative services on market research and marketing campaigns.
Anthony has a Master's in International Affairs, Columbia University, New York City, and a B.A. in Economics, American University, Washington, D.C. He speaks German, Greek, and some French. He lives with his wife Peggy a mechanical engineer in Houston, and have four children. 
FULL PROFILE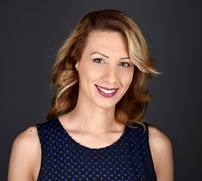 peggy.livanios@usenergystream.com
Peggy Livanios
Chief Operating Officer
Peggy Livanios is a Mechanical Engineer with over 10 years of experience in the natural gas industry. She is the Chief Operating Officer of U.S. Energy Stream a leading international oil and gas advisory firm with mission to bring the highest intelligence to empower business and government leaders to thrive. Peggy is passionate about the American energy renaissance and the shale gas revolution and a strong advocate for the natural gas industry and its contribution to economic growth and energy security.
In 2012 she joined Allianz Global Investors Europe GmbH in Frankfurt, Germany as a Fixed Income Product Specialist Europe, where she monitored and reported assets under management and net cash flows for Fixed Income and representing Allianz Global Investors in meetings with management teams and CEOs of energy companies where Allianz Global Investors has invested in.
She started her career in 2008 as an Inspector Engineer, at DEPA SA in Athens, Greece inspecting and supervising the construction of natural gas distribution networks (steel and polyethylene pipelines).
Peggy is a Chartered Mechanical Engineer, and holds a Bachelor of Science in Mechanical Engineering as well as a Master of Science in Mechanical Engineering from the National Technical University of Athens, a Master of Business Administration from the National Technical University of Athens, and a Master in Finance from the Goethe Business School, University of Frankfurt.
She speaks Greek, German and Spanish. She lives with her husband Anthony in Houston, Texas and have four children.
FULL PROFILE